INTRODUCTION OF VINHOMES CENTRAL PARK URBAN
Inspired by Central Park in the world's mosy famous park in New York City, with a total area up to 43.91ha, stretching over 1km on the banks of Saigon River, Vinhomes Central Park urban promises to bring a perfect living space in harmony with nature and 5 star living standards which creates true values of life and deserves as the most modern and hig-end urban area in Vietnam.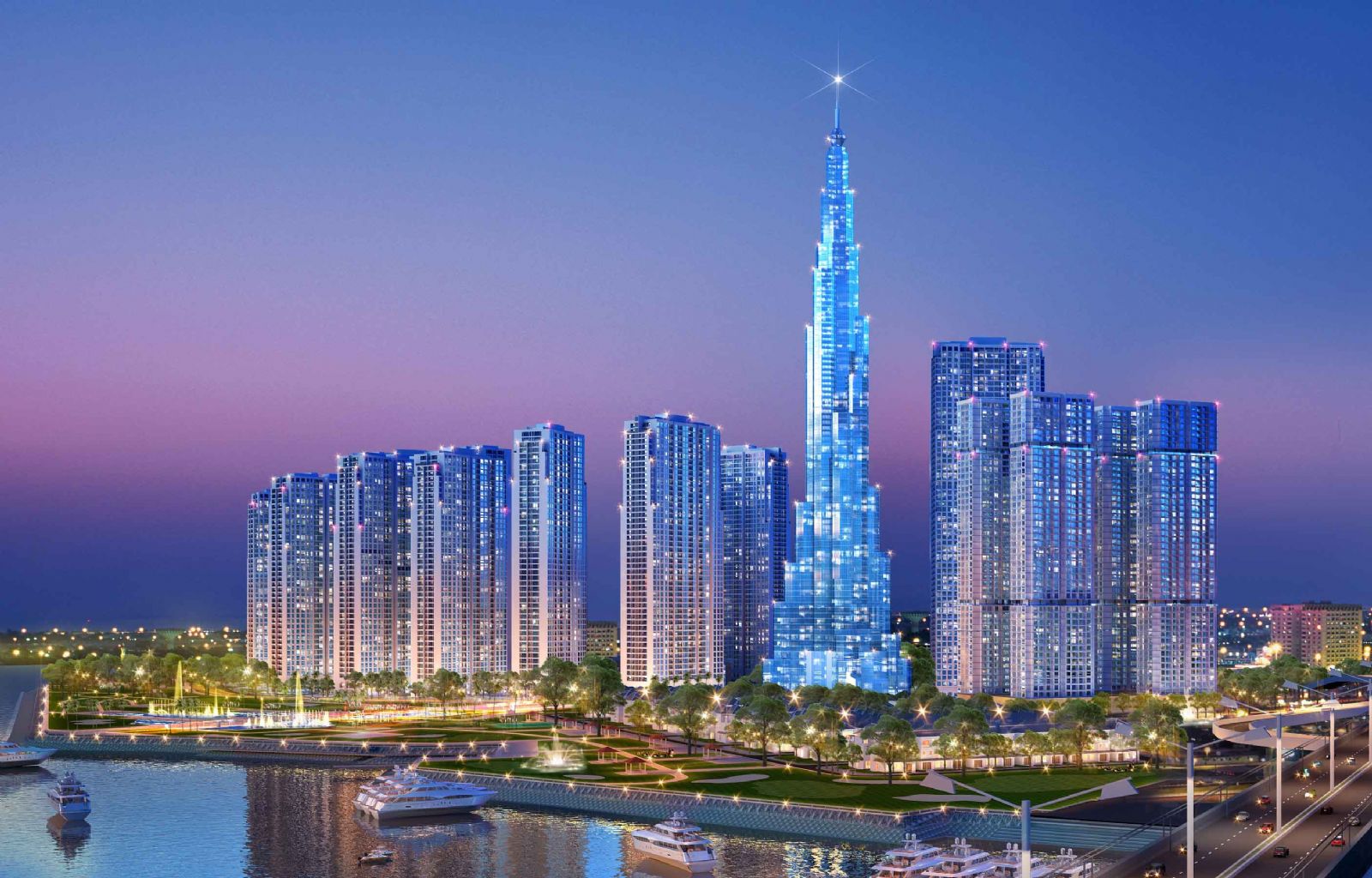 LOCATION
Vinhomes Central Park is located at a favorable location in the heart of Ho Chi Minh City
- It is at one of the 3 remaining harbours in the city center with frontage bordering Saigon river (the 2 remaining harbours is Ba Son and Khanh Hoi)
- Convenient transportation in both:
+ Roadway: located on Nguyen Huu Canh street and Dien Bien Phu
+ Waterway: adjacent to the Saigon River as convenient for marina
+ Railway: next to Ben Thanh - Suoi Tien Metro No. 1 Line at stop No.5.
- Area links: very close to neighboring districts like District 1, District 2 and Binh Thanh ....
OVERVIEW
- Investor: Tan Lien Phat Investment and Construction Joint Stock Company under VinGroup
- Total area: 43.91 ha
- Construction density: 16%
- Number of apartments: 10,000 units with 1-4 bedrooms (fom 50m2 to 150m2)
- Number of villas: 100 units (from 200m2 - 700 m2)
- Vincom Center: 59,000 m2
- Commencement day: 2014
- Completion day: the end of 2017
FUNCTIONAL AREAS
Vinhomes Tan Cang was constructed with 17 apartment buildings and 1 commercial building with 38-50 storeys, apartment areas from 53.4 - 160m2 including 1-4 bedrooms. All apartment buildings are sdesigned to optimize living space, get the best of wind and natural light, and space cool in summer.
- The investor Vingroup has openedl Central 1-2-3 and Park 6 for sale. Expected handover in Quarter 4/2017.
- International Hospital Vinmec (utility in the project): 5 star hotel standard with hundreds of the most modern clinics and treatment in HCMC.
- Vincom Mega Mall: with spacious area in basement and ground floors, divided into several areas: food court, shopping mall, supermarket ... which converges many types of restaurants in the world.
- Entertainment zone: up to thousand square meters for ice rink, cinema ....
- Vinschool system in international standards: kindergarten, elementary, high schools
- Green parks and large lakes along Saigon River.
LUXURY APARTMENTS IN VINHOMES CENTRAL PARK
Vinhomes Central Park includes 17 apartment buildings are numbered differently from C1 - C7 (Central Towers), P1- P7 (The Park), L1-L6 (Landmark) and Landmark 81 with 38-50 storeys.
Number of Vinhomes Central Park apartments: 10,000
-1 bedroom: 45-53 sqm
- 2 bedrooms: 76-91 sqm
- 3 bedrooms: 114-127 sqm
- 4 bedrooms: 150-160 sqm
- Penthouse-Duplex: 150-400 sqm
Architecture style: Modern
Utilities: Residents can enjoy convenient system of high quality and isolated utilities when living in Vinhomes Tan Cang apartments
- Isolated area
- Lobby
- Intelligent parking basement
- Outdoor swimming pool and trees in apartment zones
- Mini football field, tennis courts, basketball courts, gym
- Lounge
- 24/7 security with camera system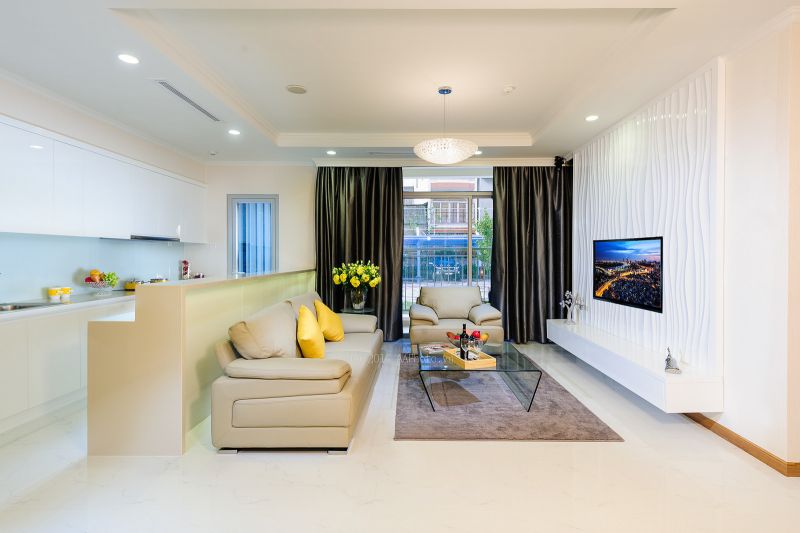 HIGH END VILLAS IN VINHOMES CENTRAL PARK
Number of villas: over 90 detached and semi-detached units with 3 – 6 bedrooms in areas: 223sqm – 267sqm – 300sqm – 500 sqm – 700 sqm
Architecture style: Modern and close to nature
Utilities: Residents living in Vinhomes Central Park villas can enjoy full of high quality amenities that is completedly isolated from Apartment zones
- Isolated area
- Lobby
- Intelligent parking basement
- Private outdoor pool and green gardens
- Lounge
- 24/7 security with camera system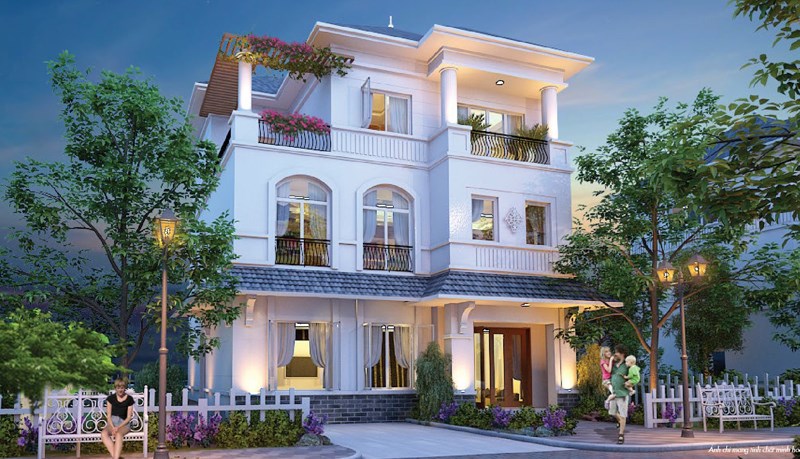 FACILITIES AND SERVICES
Outstanding facilities
- International Hospital Vinmec
- Vincom Mega Mall: indoor ice rink, Vinpearland Game, modern cinema....
- System – level inter – school Vinschool
- Outdoor swimming pool in each tower
- Luxury marina
- Large square and landscape along the Saigon River
Services in Vinhomes Central Park urban
- 24/7 Customer services
- Family services (in 5 star standard) include: cleaning, industrial cleaning, laundry, tree planting, tree caring and weeding and garden tending.
- Maintainance and repair services
- Office services: photocopying, printing, airline ticket booking, couriers ...
- Supporting for property leasing and tenant management on behalf of the landlord.