ALL ABOUT VINHOMES RIVERSIDE VILLAS
Located at the gateway to the Northeast of Hanoi Capital, 6.5 km from Hoan Kiem Lake, 5.5 km from Chuong Duong bridge, close to Vinh Tuy bridge and flexible connection to important architectural ensembles of the capital by modern system of roadway, elevated highway, Vinhomes Riverside is high-class ecological urban area which is designed in accordance with the model of Venice city (Italy) - a glamorous and opulent city.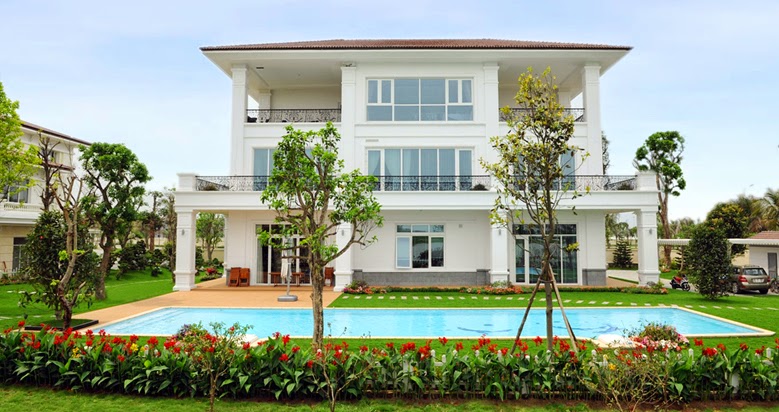 Name of the project: Vinhomes Riverside
Investor: Saidong Urban Development and Investment JSC - under Vingroup
Capital support: Vietnam Technological and Commercial Joint Stock Bank – Techcombank
LOCATION
Vinhomes Riverside is located right in the centre of Long Bien district intersected boundaries of 3 wards including Viet Hung, Phuc Loi and Giang Bien. The project is very close to Vinh Tuy bridge where is convenient for residents to travel towards the city center.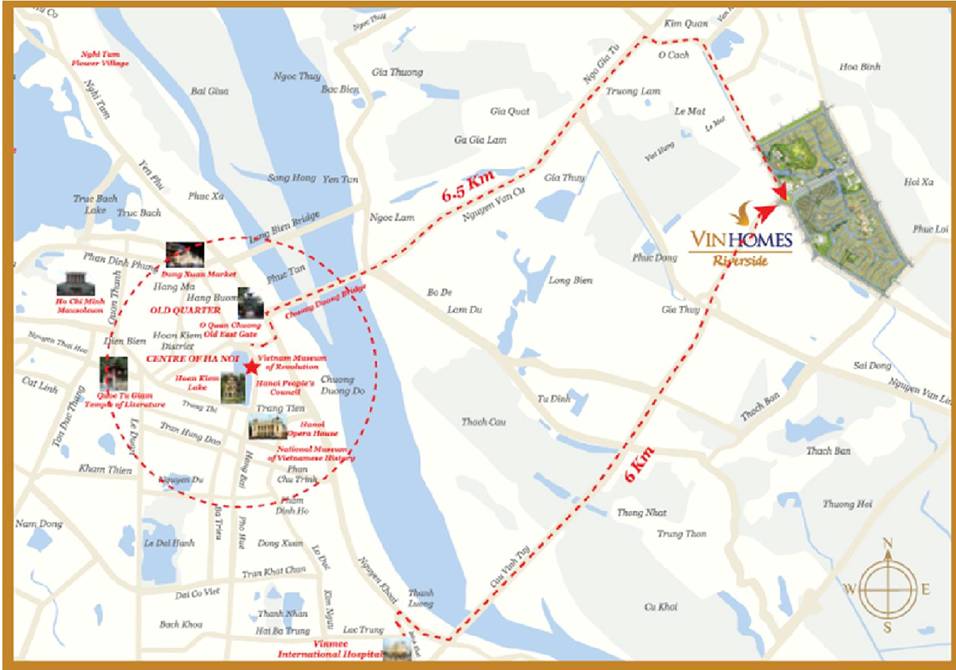 SCALE
With the aim of building a luxury resort right in the city capital, Vinhomes Riverside is invested to provide modern infrastructure, fresh and tranquil environment in harmony with nature and exclusive facilities and services. All daily needs of residents and families are met at maximum level.
Invested capital: 10.000 billion

Total area: 183.5ha

Construction density is low, with an area of over 180 hectares, the investor has allocated 60 hectares for park, greeneries and water; 50 hectares for transport infrastructure. Green density is up to about 60-70 m2 / person.
Vinhomes Riverside is a intelligent connection between Vinhomes Riverside villas for rent which are designed in romantic and neoclassical arhitecture style and modern functional ensembles, including: Vincom Center Long Bien with spacious amusement park, food court with diversified vendors; System of high school, kindergarten; 8 outdoor playground for children; BBQ garden barbecue is specifically designed for organizing picnic and barbecue party; Two outdoor pools; 20 Golf courts in international standard; outdoor recreation sports complex with 2 soccer fields and 2 tennis courts ... 6; and green park, lake covering nearly 600,000 m2 ...
With canal system, biodiversity garden and modern public utilities, Vinhomes Riverside brings residents a perfect and convenient life; as well as creates different point to make Vinhomes Riverside become one of the first urban in Vietnam that can be on par with high-ranking urban center in the world.
TYPES OF VILLAS
Hoa Sua villa (Size: 200m2 - 540m2)

Hoa Phuong villa (Size: 118m - 430 m2)

Hoa Lan villa (Size: 190m2 - 529m2)

Hoa Anh Dao villa (Size: 132m2 - 500 m2)

Bang Lang villa (Size: 250m2 - 1000m2)
UTILITIES
Amusement park

Golf courts

Food court

Playground for children

Outdoor swimming pools

Soccer fields

Vinhomes Health Club

4 season indoor pool

BBQ Garden

Vincom Shopping Center

ALMAZ Culinary and Convention Center

Tennis courts

System – level inter – school Vinschool

International Hospital Vinmec