Layout of apartments in R3 building
Sample apartment layout in R3 building has various areas ranging from 109.2sqm to 221.5sqm with 02 or 03 bedrooms. Apartment layout in R3 building has total 12 kinds of area.
Areas in R1 building – Vinhomes Royal City include: 109.2sqm, 109.4sqm, 121sqm, 123.7sqm, 132.4sqm, 137.8sqm, 157.1sqm, 169,5sqm, 172,2sqm, 175.6sqm, 195.5sqm, 221.5sqm.
Layout of apartments in R3 building – 109.2sqm Vinhomes Royal City
109.2sqm apartments in Vinhomes Royal City include: 01 living room + 01 kitchen room + 02 bedrooms + 02 bathrooms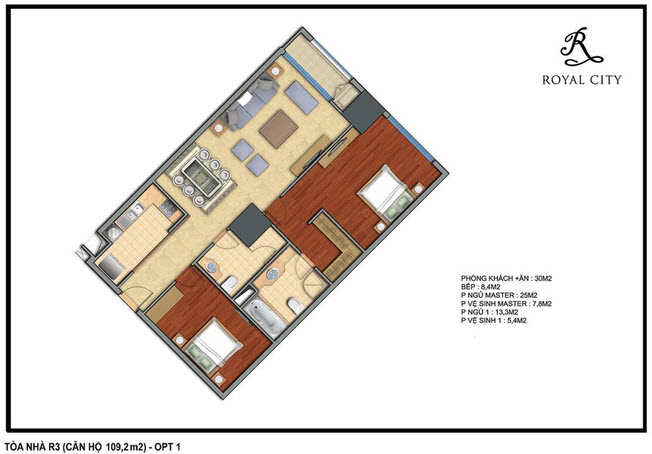 Layout of apartments in R3 building – 109.4sqm Vinhomes Royal City
109.4sqm apartments in Vinhomes Royal City include: 01 living room + 01 kitchen room + 02 bedrooms + 02 bathrooms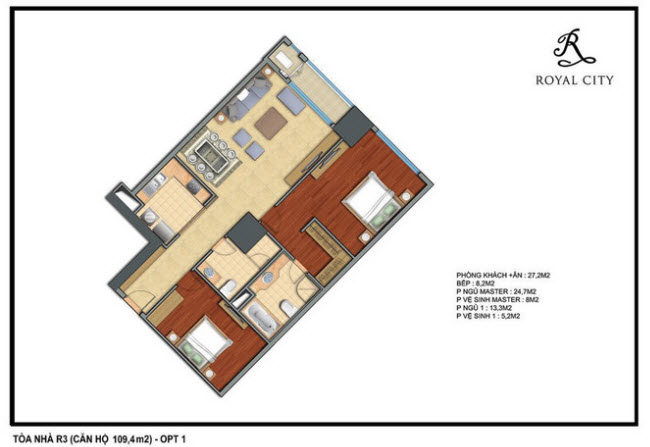 Layout of apartments in R3 building – 121sqm Vinhomes Royal City
121sqm apartments in Vinhomes Royal City include: 01 living room + 01 kitchen room + 02 bedrooms + 02 bathrooms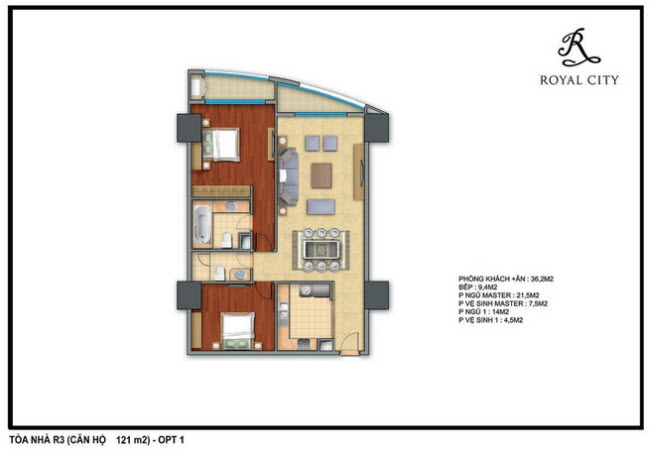 Layout of apartments in R3 building – 123.7sqm Vinhomes Royal City
123.7sqm apartments in Vinhomes Royal City include: 01 living room + 01 kitchen room + 03 bedrooms + 02 bathrooms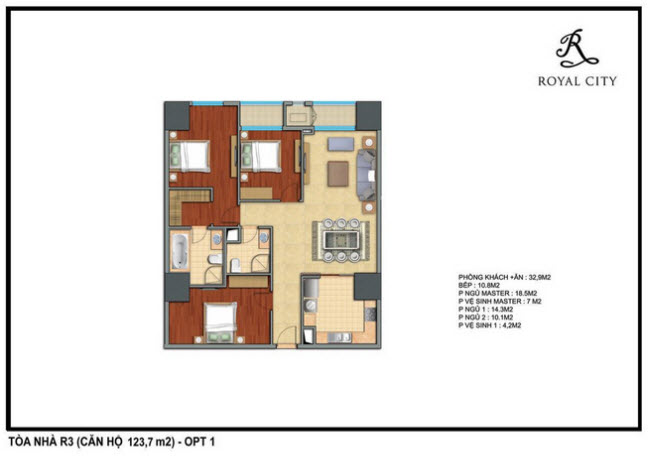 Layout of apartments in R3 building – 132.4sqm Vinhomes Royal City
132.4sqm apartments in Vinhomes Royal City include: 01 living room + 01 kitchen room + 03 bedrooms + 02 bathrooms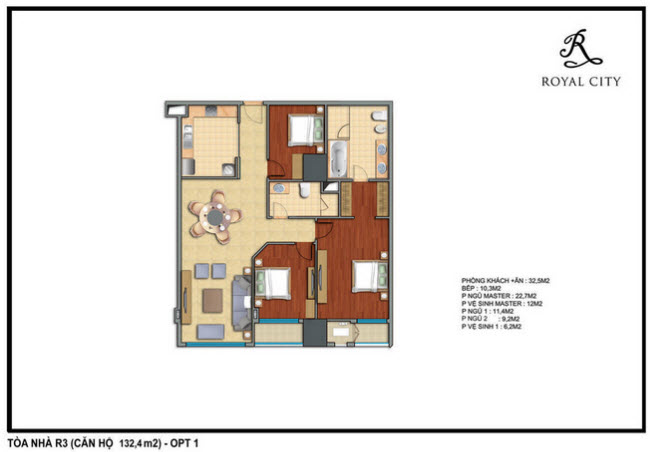 Layout of apartments in R3 building – 137.8sqm Vinhomes Royal City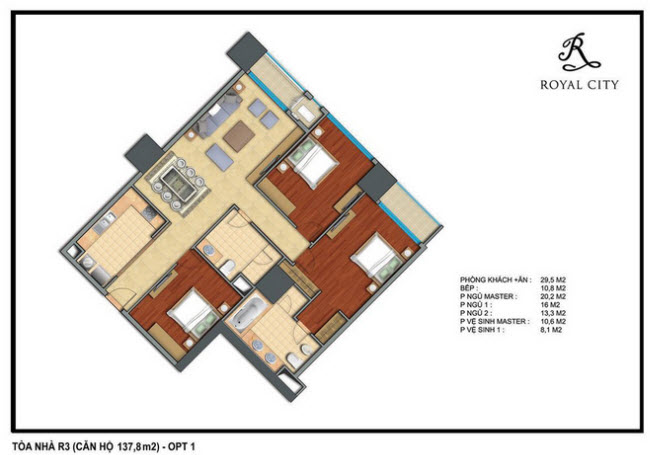 Layout of apartments in R3 building – 157.1sqm Vinhomes Royal City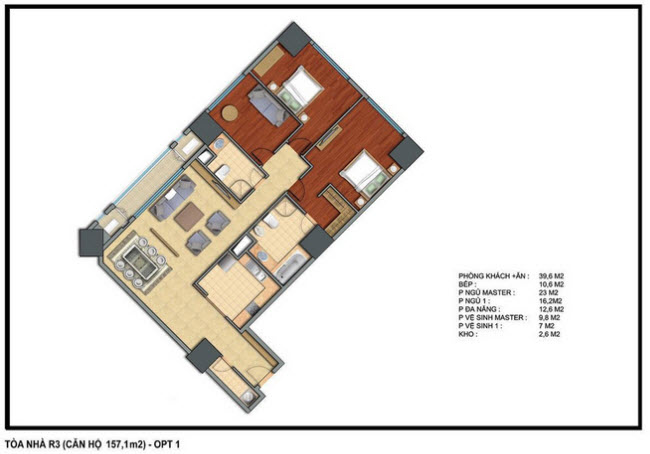 Layout of apartments in R3 building – 169.5sqm Vinhomes Royal City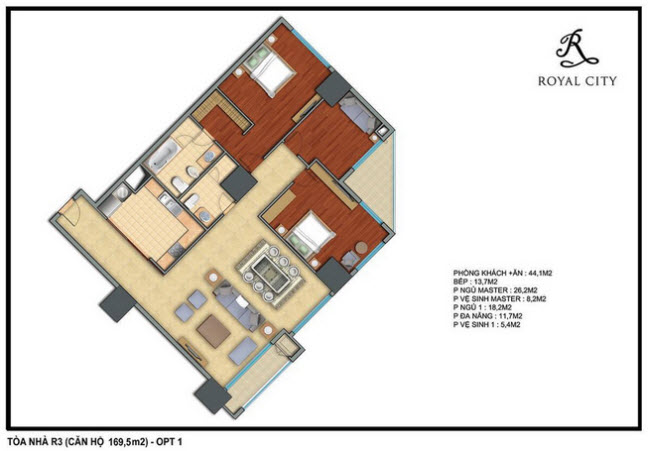 Layout of apartments in R3 building – 172.2sqm Vinhomes Royal City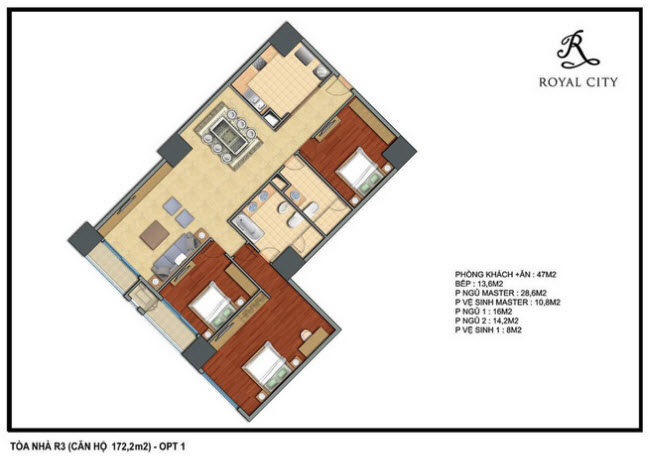 Layout of apartments in R3 building – 175.6sqm Vinhomes Royal City
Layout of apartments in R3 building – 221.5sqm Vinhomes Royal City